In the cultural center of Madrid, in Carrera de San Jeronimo, the Hotel Urban welcomes guests in a modern space that combines decorations avant garde, art and technology behind a facade of glass and steel. The urban vision unfolds before your eyes in this comfortable and modern hotel. The Hotel Urban is ideally located in the most elegant and emblematic area of the city, enabling customers to choose from a full range of cultural events and museums. Occupying the space that previously housed the palace of the Duque de Ribas this new stylish building is a different suggestion. The Urban Hotel has become perhaps one of the most innovative hotels in the Spanish capital and is committed to form one of the most interesting areas of the city.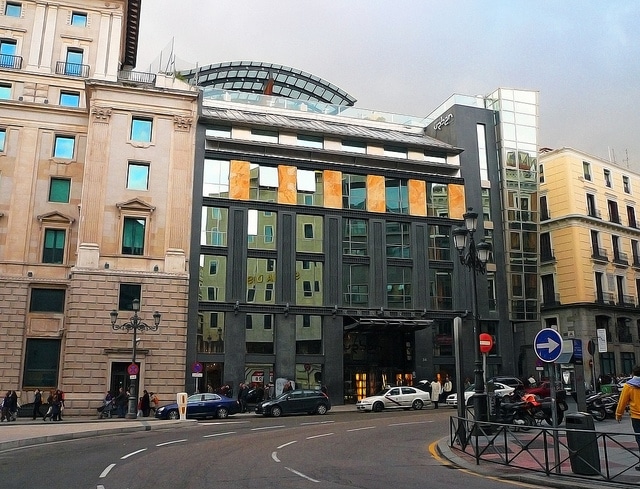 Upon entering through a large portico, the main objective of the project is revealed and the creation of a unique space with the highest quality materials in which each design feature reflects the luxury without ambition. A patio shaped tube leading to the reception which is the center of the structure and are welcomed by their magnificence visitors. It is made ​​from stainless steel and designed to provide plenty of light.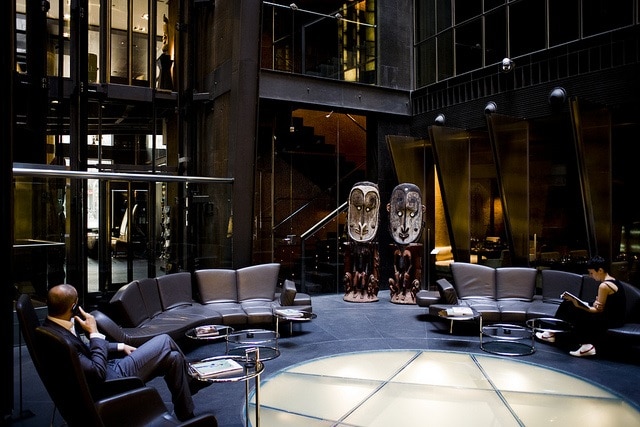 An alternative way to get someone to the hotel is through fashionable GlassBar. This chic environment is the first and only Oyster bar in Madrid. Crystal floors, sofas and silver transparent chairs and tables give a strong sense, diametrically opposed to the conservative standards of Madrid. In each of the 96 rooms, the designers have included original artwork, such Buddhist elements from Asian countries, made about 200 years ago, giving a mystical feeling and a special character.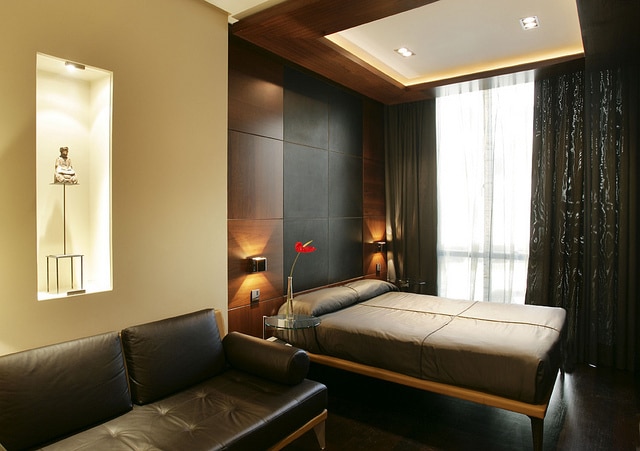 The rooms have large beds with leather headboards, antique furniture and bathrooms, separated by glass panels that can be moved with the touch of a button. The suites offer extra space for office and is equipped with the latest modern amenities. In the larger suites furniture and artwork shown in greater variety with a special mix of antiques and ultra modern elements. The stunning view from the top floor of the hotel further emphasizes the high quality of hospitality.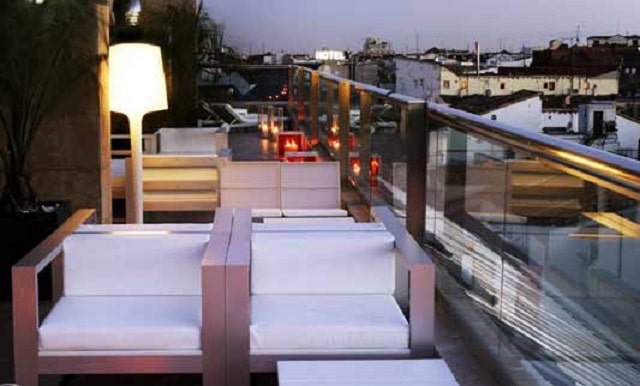 At night, the lounge areas have become the meeting place for famous city. The smallest restaurant La Terraza is the perfect setting to enjoy the scenery of Madrid.
View more here: Where to go in Madrid | Spain, What to see in Madrid, Spain.
By Nicole P.
Urban Hotel photos: gabimor77, Mario Rosales, Turismo Madrid, DerbyHotelsCollection.