Nice this shot, reworked in hdr, at the entrance of Takes hita Dori and Takeshita Street as it is normal in this globalized world.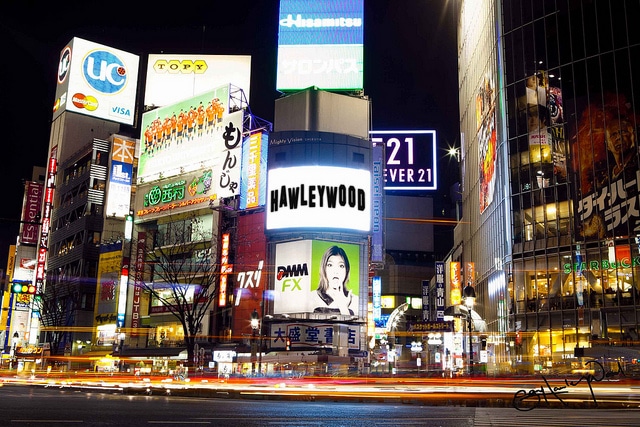 Takeshita Street is a pedestrian street full of trendy boutiques, cafes and restaurants in Harajuku, a very trendy and cool route in Tokyo, Japan. Here you can find shops of major chains such as The Body Shop, McDonald's and 7-Eleven, but for the most part, these small shop are presented in many different styles.
Until 2004 it was also here where you could buy, without fail in"false" the greatest brands in the world, but since 2004, the metropolitan government began a policy harder to counter the phenomenon of counterfeit goods, it has become more difficult to find the "real fake", at least in Takeshita Street.
Located directly opposite of the exit of Harajuku Station, Takeshita Street is very popular among young teenagers, particularly those visiting Tokyo on school trips, or locals in search of the "little something nice" for a friend or her friend, especially on weekends.
If you are planning to visit Tokyo don't forget to check: Tokyo metropolitan area greater population than Argentina and Colombia, What to see during a short trip to Tokyo, Japan, and Enter the Ninja – A restaurant in Tokyo you must not miss
By Alba V
Photo: SamHawleywood