Although the heart of New York is in Manhattan, more and more tourists choose to broaden their horizons when they are in town, directing their curiosity especially in Brooklyn, which, in many of its areas, has already been gentrified rapidly. This does not mean that you can no longer save anything stopping in Brooklyn, whether you want to do some shopping or maybe you want to find a place to sleep.
Nu Hotel
Nu Hotel has four locations in Brooklyn, The Nu is an increasingly popular choice among those looking for budget accommodation. With an attractive and simple design, this boutique hotel is inspired by the loft and offers to its guests the use of a true American Bike (bike). And then, for those who also stop on Tuesdays, there will be a guided tour of the Brooklyn Bridge, led by the director himself. The prices start from $ 160 – around 120 € (for the room).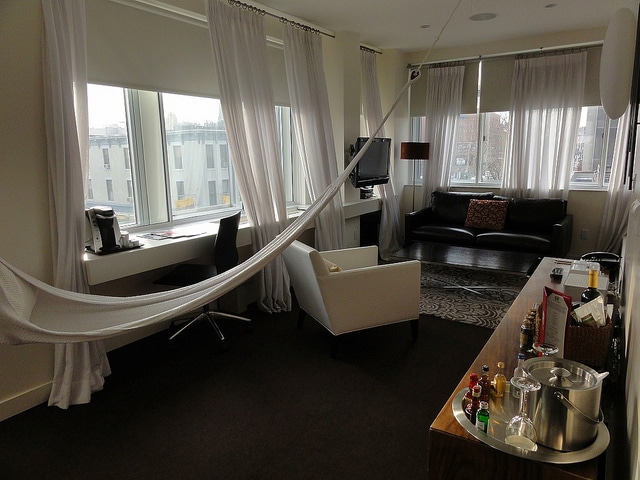 Hotel Le Bleu
Hotel Le Bleu is located on the border of Park Slope and Gowanus, , within easy walking distance from this neighbourhood it offers a lot of opportunities to eat, drink, shopping, leisure, art and nightlife. Accents in blue, as it should be, the Hotel Le Bleu offers a clean, modern design service with breakfast and parking included. Prices start from $ 111, around 82 euro.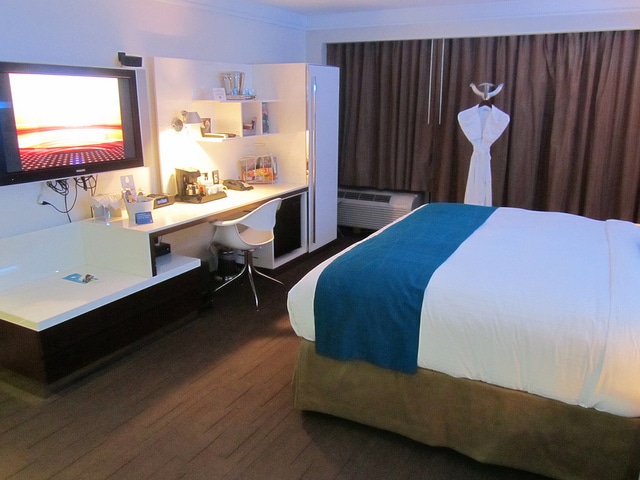 Union Hotel
Union is also located in a well-developed and fascinating area of Park Slope, on the border of Gowanus artsy. The rooms are a bit small, but with relatively comfortable beds, air conditioning and accompanied by an adequate breakfast. The minimalist style of furniture makes the space less stuffy. Despite the unflattering reviews on Yelp, the hotel has its own because its prices start from $ 79, around 58 euro.
Once in New York City don't forget to check: The best cheesecake in New York is one of Eileen's , Where to eat in New York: Alma Restaurant, The nature in New York: Prospect Park, Brooklyn
By Ina K
Photo 1: Is It Friday Yet Blog, Photo 2: Super Fun Squirrel, Photo 3: catasterist