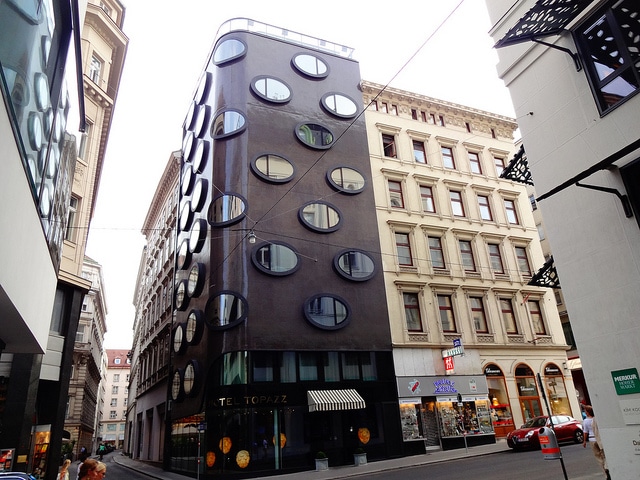 In the historic first district of Vienna Hotel Topazz is a prime example of hospitality environmentally friendly. Surrounded by the most recognized landmarks of the city, the hotel pays tribute to the legacy of artistic Vienna. The impressive façade is inspired by a cylindrical silver vase decorated with oval stones of amber and is a creation of the artist Koloman Moser.
The interiors also honor Austrian artists of the late 19th and early 20th century. The combination of design and low energy is unique hotel located in the center of a metropolis such as Vienna. Heating and cooling are provided by groundwater, the ventilation system with heat recovery is achieved, while LED technology provides almost natural light throughout the hotel. The green disposal dominates the daily operation of the hotel: the restaurant serves organic Salon Topazz from Austrian producers, as well as their award winning wines produced in an environmentally friendly manner.
View more here: Ice Hotels | Around the world, Top castle hotels around the world.
By Nicole P.
Eco hotels photos: yossawat.com, Josef Lex, Dutchtub Worldwide, Alan Findlay, polekalo, Spencer Samaroo.