Planning your next vacation and cannot decide where to go? We recommend Africa! When planning their vacations, Africa is usually not the first choice for most travelers. And this is why they end up missing out on an exciting, adventurous holiday.
A trip to Africa will be very different from any of your other vacations and you will love every minute of it! Here are our top 9 reasons why you should visit this continent:
1. Wildlife Safaris
One of the biggest attractions you will find in Africa are the numerous wildlife safaris. Go on a safari at Serengeti National Park in Tanzania, Africa to witness the Great Migration where a million wildebeests travel in large herds to greener pastures – it truly is a sight you will never forget! You can also canoe alongside tigerfish, crocodiles and hippos at the magnificent Okavango Delta in Botswana and witness the Big 5 living in their natural habitat at the Kruger National Park in South Africa. You can also choose how you wish to explore – on foot, while driving in an open-air safari vehicle or even from up above in a hot-air balloon! No matter what kind of safari adventure you are after, you are sure to find it in Africa.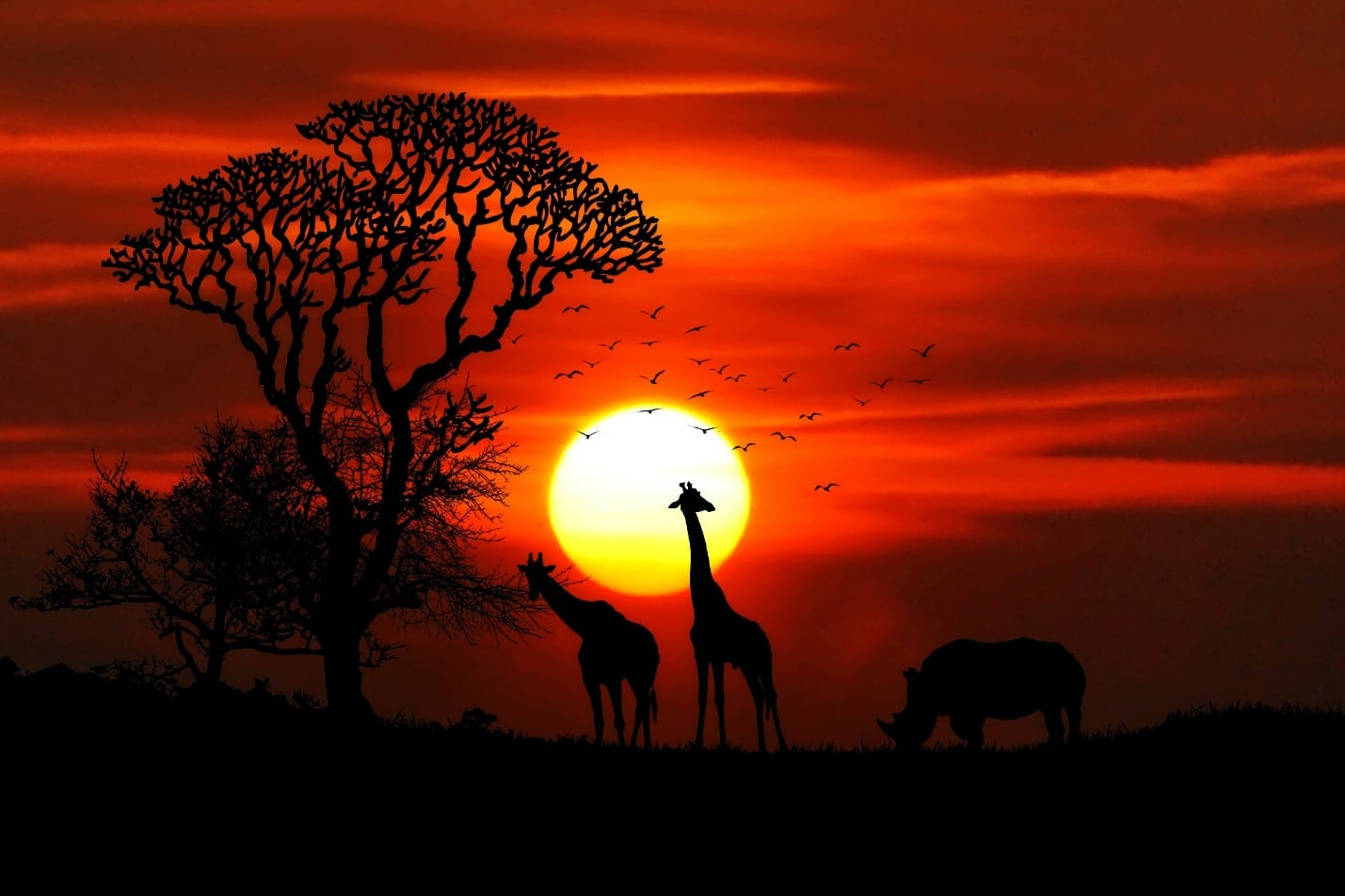 2. Gorgeous Beaches
Africa isn't just about safaris and wildlife – it is also home to some of the most beautiful beaches on the planet. So once you are done interacting with wild animals on your safari, it's time to explore the waters. Zanzibar in Tanzania is one of the top places to visit. With its crystal clear waters, white sand beaches and plenty of luxury accommodation to choose from, it has everything you need for a lavish beach holiday.
There's also Camps Bay in Cape Town with its trendy bars and cafes and the romantic beaches of Seychelles.
3. Stunning Landscapes
When it comes to scenery, Africa has some truly remarkable sights to see. Victoria Falls, at the border of Zimbabwe and Zambia, is the biggest waterfall in the world and a place of stunning natural beauty. Referred to by the locals as 'the smoke that thunders', the waterfall makes noise that can be heard up to a distance of 40 kilometers!
If you love mountains, Mount Kilimanjaro in Tanzania is Africa's tallest mountain and a great climb for those looking for adventure. Thousands of climbers from all over the world hike to the top every year and are mesmerized by the view.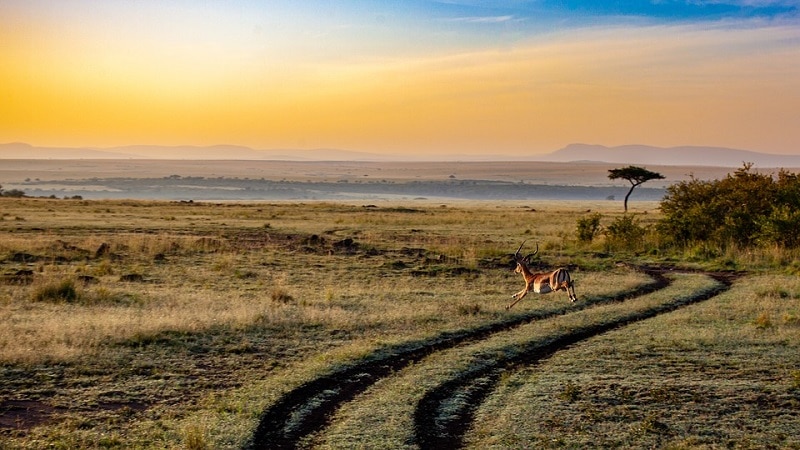 4. A Wide Range of Activities
No matter what your interests, you are sure to find activities that you love in Africa. The coastal areas of Zanzibar and Pemba Island in Tanzania offer great opportunities for scuba diving and snorkeling as there's an abundance of marine life. At South African beaches, you can see penguins or even go diving with sharks!
If you love exploring places on a bike, there are lots of bike tours to allow you to explore Africa from your seat. For adventure lovers, there's the opportunity to go bungee jumping, swimming close to Victoria Falls or even going on a helicopter tour and seeing the world's biggest waterfall from up above!
5. Rich Cultural Diversity
Cultural diversity in Africa is not just found between the different countries; even within each country, you will find so many different tribes, each with their own norms and values. Each tribe has used their art, literature, music and dance to preserve their values and they take great pride in their unique traditions.
In many African tribes, you will find people living a completely different lifestyle from the rest of the world. Some of the biggest tribes include the Masais of Kenya and Tanzania, the Himbas of Namibia and the Zulus of South Africa. Visiting their villages and listening to their stories is sure to leave you in awe.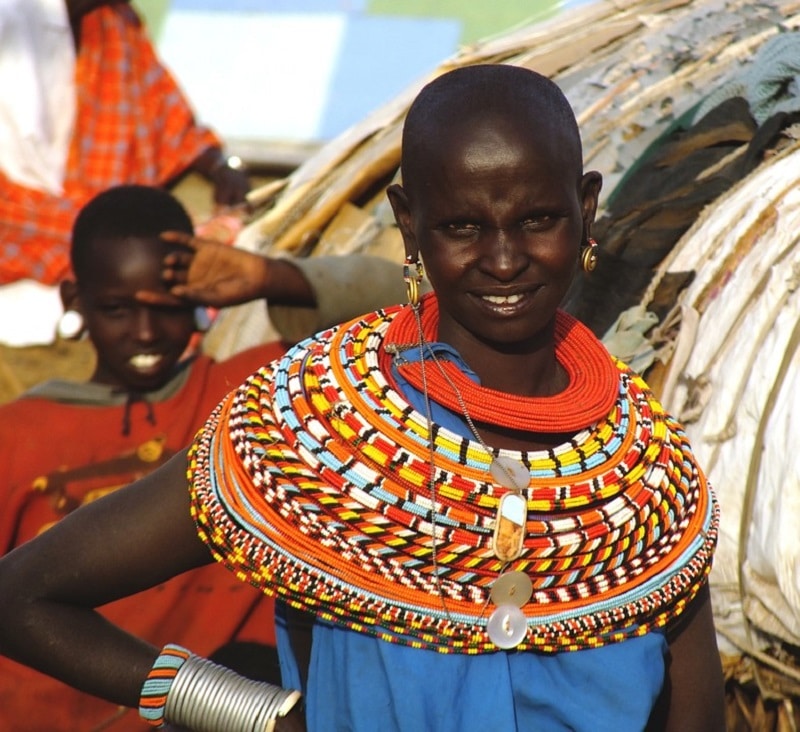 6. Scrumptious Food and Wine
You will find unique styles of cooking in each country you go to in Africa and each one is sure to be a delight to your taste buds. There's the famous piri piri chicken of Mozambique which is full of fragrant spices; the bunny chow of South Africa which is a loaf of bread filled with steaming hot delicious curry. Namibia has some very interesting cuisine as well – the venison is top-quality and you find a strong German influence in their sausages and cured meats. You will also find some of the freshest, most delicious seafood at the coastal cities.
If you love wine, South Africa has some spectacular winelands where you can go on winemaking tours and enjoy different varieties of wine along with gourmet meals.
7. Cities that are Full of Life
Africa is not just about nature and ancient landmarks – there are plenty of cosmopolitan cities to explore. Cape Town of South Africa is a very vibrant city with beautiful beaches, mountains and award-winning restaurants and cafes. It's also home to the stunning Table Mountain – you can take a cable car to the top and enjoy breathtaking views of the city. Nairobi in Kenya is another colorful city to visit. The city is bustling with busy streets, bars and trendy places to hangout.
8. Unique Architecture
African architecture is very rich and this makes for some magnificent places to visit on your trip. The Great Mosque of Djenne, Mali is the biggest mud-brick building in the world, with the whole city working together to plaster in once every year. In Moroccan cities, you will find so many buildings painted in blue which gives the city a very different look while Ethiopia has some beautiful medieval churches to take you back in time.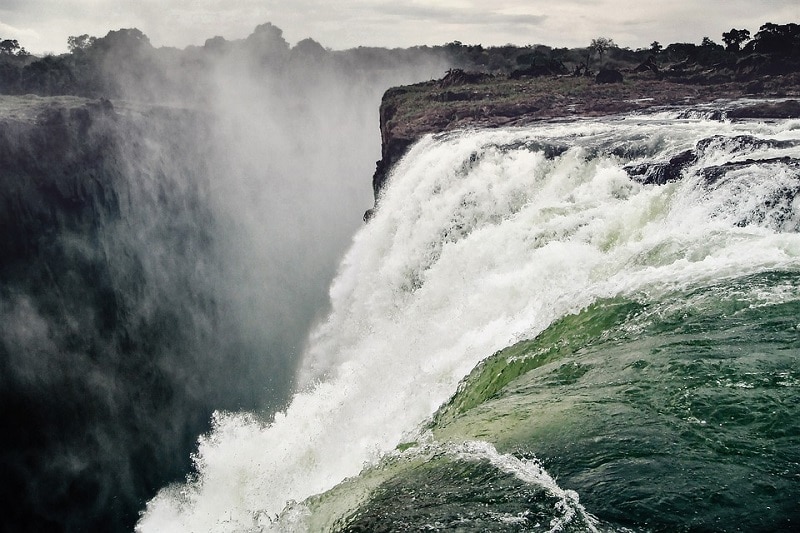 9. No Need to Compromise on Luxury
The best thing about holidaying in Africa is that you can connect with wildlife and discover some of Mother Nature's most amazing works without having to forgo any of your comforts. It's not all tents and living on bare essentials – although you can have that too if you want! With so many tourists visiting these places, there's something to suit every traveler. You will find high-end accommodation and tours in every place so your trip can be as comfortable as you want it to be.
With so much to see and do, Africa can be the perfect vacation spot for any traveler, regardless of their interests. Think about the side of Africa you want to see and start planning right away! It will be a trip you won't forget for a lifetime.