Barcelona is a paradise for those who love good food and high gastronomy. Whether you choose a simple tapas bar, a tavern in the port or a restaurant with Michelin stars, it is certain that you will enjoy it. The region of Catalonia is famous for its cuisine. From traditional dishes to the molecular gastronomy of the most famous chefs in the world right now, Ferran Adria, the variety of flavors is impressive. In the classic cuisine of Barcelona three basic ingredients play a leading role: olive oil, garlic and tomato.
Also, due to its location on the Mediterranean, the cuisine is rich in seafood. Some typical dishes are Sarsuela (fish and seafood cooked with tomato, paprika, olive oil, lemon, white wine and other spices), the Fideua (variant of paella) and of course, the famous crema catalana ( very reminiscent of the creamy Brühl). In tapas bars and pubs of the city you will experience a huge variety of appetizers, called tapas-Spanish chorizo sausage and of course freshly Ramon in all its variations. All these wonderful flavors will be better with a glass of wine from the many varieties produced by Spain or a cold beer (perfect for tapas). On warm summer days quench their thirst with a glass orxata, the traditional cold drink in Catalonia and Valencia.
Barcelona has many good restaurants, some cheap – some more expensive. If you choose to go to a high class one, be prepared to pay a lot of money, but surely the culinary experience will worth it. We chose a limited restaurant highly regarded that has very good reviews.
ABaC Restaurant
A restaurant that has 2 Michelin stars makes sure that we eat well! Chef Jordi Cruz can sure handle creative international cuisine.
Cal pep Restaurant
You may need to sit in the queue for a place in the bar but it can do to enjoy great tapas, particularly those with seafood for which he is famous.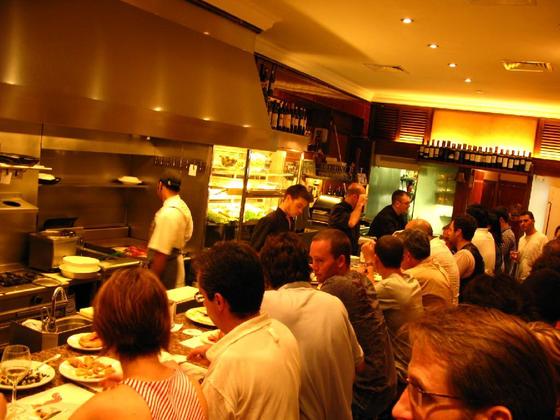 Moo Restaurant
The Moo, inside the Hotel Omm, delicious to eat. Do not forget to try the foie gras with apple and the famous sweets, inspired by familiar fragrances like Calvin Klein Eternity's Angel and the Mugler!
El Bulli Restaurant
The most famous restaurant in the world. If you want to try the molecular gastronomy of Ferran Adria you'll have to wait, as announced after the restaurant closed in 2011 to reopen in 2014 with a new concept. It is understood that it is already fully booked until the closing, but you can always try your luck with a cancellation, you never know.
Tickets Restaurant
Another new opening of Ferran Adria, the restaurant-tapas bar that opened in late February has already been the talk of the town. Here you will watch live the making of tapas.
Botafumeiro Moncho Restaurant
The best restaurants for fish and seafood. Chef Moncho Neira handles Fresh feedstock in the best way and creates sensational dishes for lovers of seafood. If you sit at the bar you can taste the dishes in smaller portions and cheaper prices.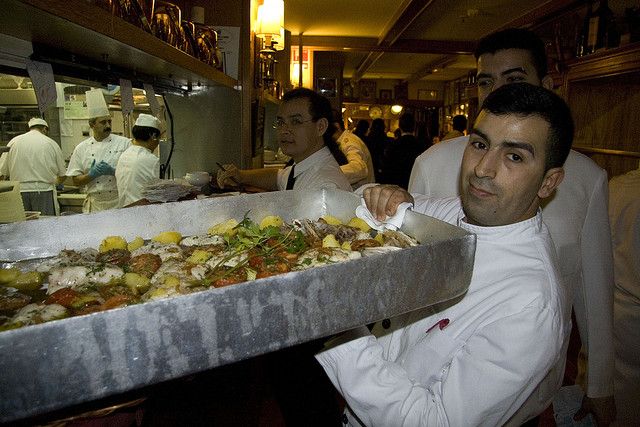 Comerc 24 Restaurant
It is has an industrial chic environment and a tasting menu 10 dish from the student of Ferran Adria, Chef Carles Abellan, who is another supporter of the innovative cuisine of Catalonia. The menu is continually updated and the portions are tapas-size so you may want  to try many different flavors. Brought to you by the best restaurants.
By Nikos K
Photo 1: Maximgar (RR de Facto), Photo 2:breezerburn, Photo 4: Alison Zavos, Photo 5: gizelle lau, Photo 6:luckyfish, Photo 7:jwsobeck