Airport stopovers are a potential purgatory in your life, the kind of empty time you've got to fill or else remain catatonic until your next flight. But some cities are better for others when it comes to hanging around for a day or so.  And our favourite is London, the glistening cosmopolitan capital that's teeming with more things to do than the imagination can fathom. After you've left your car with Gatwick meet and greet and hopped on a short train ride to Central London, it's time to enjoy a 24-hour whistle-stop tour of a few of the capital's finest locations. Here are some of our choice suggestions.
4
The marvellous Sky Garden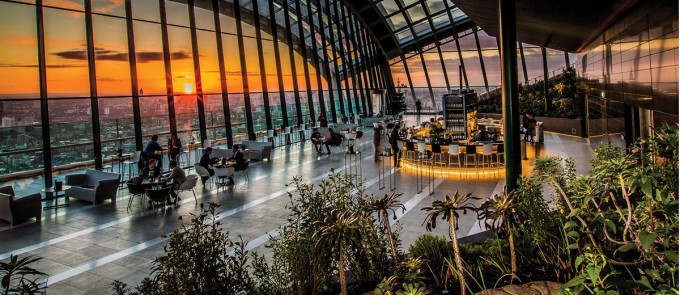 Soaring above the London skyline is a piece of architecture that's divided opinion in the city. It's the London Sky Garden, a sprawling hub of vegetation that's teeming with restaurants, seating areas and viewing platforms. From these viewing platforms, you'll be able to view the entirety of London, right up to its horizon. As anyone who's looked through the city's mass of multi-storey buildings will know, this is a privileged sight that few ever get to see. With a £25 entry fee, you'll pay a handsome price for the view, but it's well worth your hard-earned cash. If you want to visit the Sky Garden, it's on Fenchurch Street. Click the next ARROW to see the next image!