Gap years are all about developing new skills, boosting confidence, life experience, and above all, doing something new before you embark on a college or university life. Volunteering, working and travelling are just a few of the things that many gap year students choose to do to gain the experience that they need before they go back to studying. If you are thinking of travelling, then there are plenty of interesting, exciting and awe-inspiring destinations for you to visit right across Europe including places in the United Kingdom, France, Spain, Italy and Eastern Europe.
The UK
As with all travel plans, you can fit in as much or as little as you want in the United Kingdom. If you already live in the UK, this is a great chance for you to get to know parts of your own country which you have never visited before. And if you are from overseas, the UK is a great place to spend time.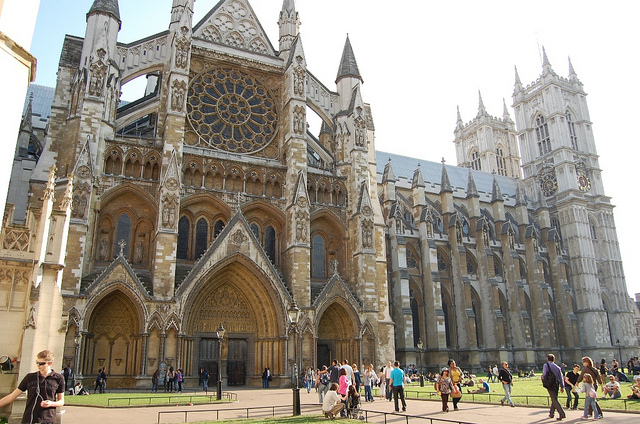 Packed full of historic locations, monuments and buildings, the UK has a lot to offer the curious traveller. Although the weather might not be great 100% of the time, there are glorious beaches at Bournemouth and Newquay, and the rustic wildness of the Peak District or the Scottish Highlands are a real delight. If you need to fund your travels, you might want to work for a short period whilst taking in the UK's sights at the weekends. You might want to try activity instructor jobs, security jobs for summer festivals, or fundraising and admin jobs. Trips to the UK's major cities are sure to whet your appetite to learn more about the UK culture too – visit Westminster Abbey, the Dungeons or the Eye in London, or go to see Liverpool's famous cavern Club, Beatles Museums or Albert Docks. Alternatively, you might want to visit Windermere in the Lake District for a change of scenery, or the incredible buildings and theatres of Edinburgh. Wherever you end up, the UK is sure to add something special to your gap year travels.
France
The largest country in Europe and also the home to Paris, possibly one of the most romantic and beautiful cities in the world, France also has a lot to offer the adventurous backpacker too! All across France there are beautiful and historic chateaux, and plenty of activities for the more adventurous and active traveller too. The Alps are famous worldwide for their fantastic ski facilities, so if you wanted to try something new and you've never skied before, then skiing in the midst of snow capped mountains in front of a beautifully picturesque backdrop is a great way to have fun. You could also look at becoming an employee working in the Alps, jobs such as Chalet hosts, bar staff and instructors are usually about.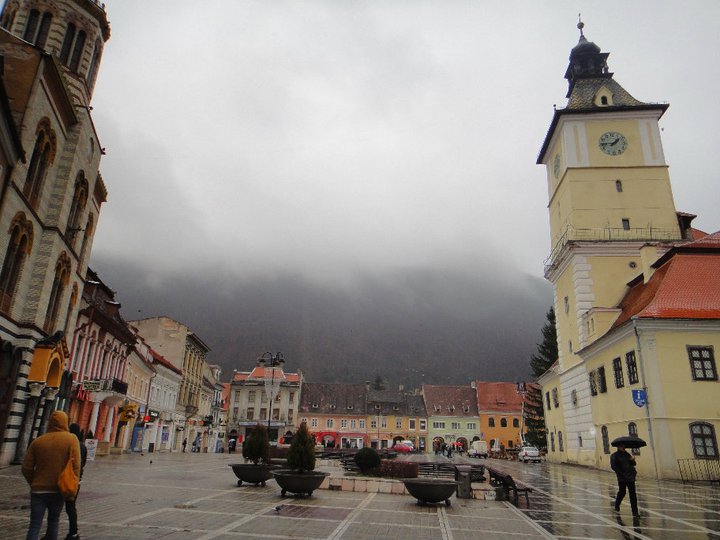 If you want to take in more beautiful sights, you can always visit the Loire Valley, surrounded in rivers, scattered with chateaux, and steeped in history, this one of the best destinations if it is natural beauty that you seek. Versailles (a historic site connected to French Royalty), and Strasbourg (famous for river front houses) are very different yet equally breathtaking locations in the country. If you want to work in some of the regions, English speaking teachers are often needed too – giving you the opportunity to meet new people, and develop teaching skills too.
Spain
With 17 different regions, every gap year traveller has plenty to choose from in Spain. Barcelona is home to some of the greatest and also most creative architecture in Europe, with occasional buildings designed by Antonio Gaudi are dotted throughout the city. Also home to be an abundance of museums and art galleries, Barcelona is a culturally wealthy destination for any traveller with an interest for art. Madrid, the largest Spanish city is also a great place to experience an exciting nightlife, and also soak up some more awe-inspiring architecture as it is packed full of fantastic landmarks.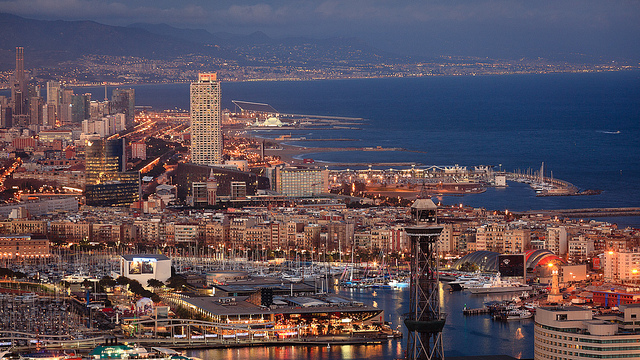 If you want to work in this buzzing city, there are language assistant jobs or various tourist jobs that are great for travellers as they are only short term (allowing you to continue travelling) and can benefit your skill development as well.
Italy
You may spend 6 months working to save for your travels, which means that you have enough money to spend in great countries such as Italy. There are enough attractions to keep you well entertained, and whether you are interested in art, architecture, food or romance, Italy has it all! Visit Pompeii to see the fascinating preserved city and its ruins, or visit Rome to explore the ancient buildings there.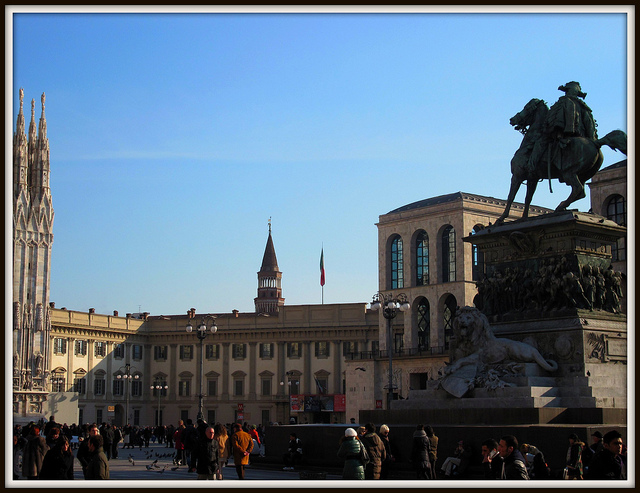 Float down the canals in Venice, or visit the world's fashion "Mecca", Milan to take in some of the season's new styles. There are plenty of work experience opportunities in Italy for those that need to increase their funds whilst they are out there. Language assistants and hospitality jobs are always to hand and can be a great way to network and meet new people.
Zagreb, Croatia
 Zagreb is a great place to be if you're a young traveller looking for some fun, and inspiring entertainment. When travelling through Europe, Croatia was the first eastern European country on my trip, and to be honest it was quite a shock to my comfort zone at first. Once we arrived at our hostel we were immediately thrown into party mode and invited to a local club down on the main strip.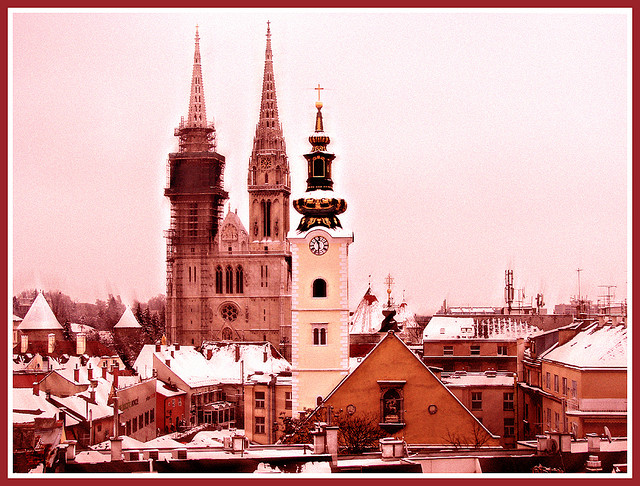 One thing that's true of Zagreb it's love for music. Around the city you'll find many music shops, some specialising around the Punk era, some classical, Jazz or blues, pretty much whatever you like. A popular choice with the local young club goers is a form of music called turbo folk. You'll appreciate a DJ a lot more when you first hear this form of music. The locals seemed to go mad for it. Forgive the bias towards Zagreb's nightlife documentary, now for the more touristy stuff. You'll be pleasantly surprised at how much there is to see around the city. There's some great architecture on display, the Westin spa, homely and comforting restaurants (with large portions), the national football stadium (which packs a good a lively crowed). If you're crafty and streetwise enough to pull it off, trams are free. It's worth doing especially when there's so much to see such as the Botanical gardens, Zagrebs Cathedral, the fortress of Medvedgrad and Mirogoj historical cemetery. Add these to the host of museums and you'll find yourself occupied for a few days at least.
Belgrade, Serbia
Touring the Balkans was one of the highlights of my life. Their quest for a liberal social life is really uplifting to see.  It's true what they say, "Belgrade never does sleep". Voted by lonely planet as the worlds #1 party city, Belgrade has something for everyone, every night of the week.  If you're lucky enough to go in the summer, clubs open on river boats or "Splavs", bringing pulsating beats to the Danube River. If you go in the winter, these are replaced with many cool bars and clubs around town.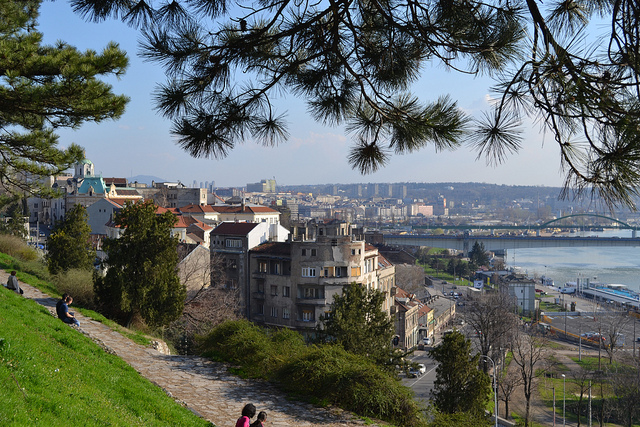 It's true, the party life was what initially interested me when visiting Belgrade, but there's also many other points of interest and natural beauty that are worth exploring. "Buvljak" is a new flea market, if you're really interested it's quite easy to lose a couple of hours here. If the market doesn't interest you visit the park "Kosutnjak", its enormous landscape is ideal for hiking whilst taking in some great views. And if that's not extreme enough, why not try a spot of water skiing on the Ada Ciganlija lake? There's also a lot of history to take in, walking around the city you can see historic forts, soviet & ottoman influenced architecture, as well as the unfortunate recent circumstances that tore apart much of eastern Europe.
The rich heritage of this fine capital has much to offer young travellers. Its thumping nightlife, great restaurants and long history left me with a large sense of appreciation for Serbia and left me very happy with this choice of destination.
Budapest, Hungary
The capital of Hungary offers an all round rich experience, and was without doubt the highlight of my trip. Here you will find that people want to make the most of their lives, parties and live music are amongst many vibrant venues, whilst the city's heritage and traditions also remain intact. Budapest is a culturally diverse city. Like much of Eastern Europe there are hints of Turkish, Jewish and Soviet societies. The ottomans rule of Budapest led to 140 years of architecture, culture and even religious differences, with many Christians converting to Muslim.  You can definitely sense the ottomans presence, still in the streets today, a wonderful mixture of restaurants and market stands still displaying some magnificent foods. Culture is in abundance in Budapest.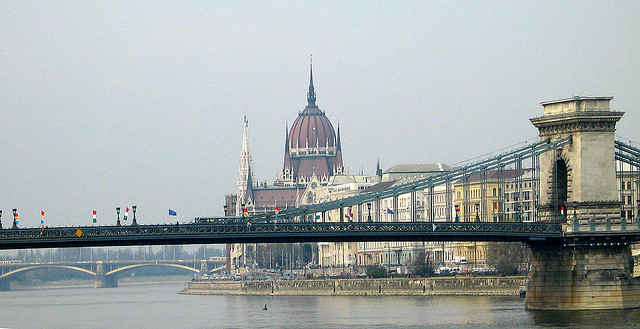 Be sure to visit the baths (in particular the cinetrip bath parties), Buda castle, the central market hall, Danube promenade, Hungarian parliament, Gresham palace, St Stephens basilica as well as the old Budapest Synagogue, which is a marvellous spectacle.  However, the most interesting place I visited was on Andrassy Avenue, and more specifically "The house of Terror" museum. This museum highlights the dark side of communism and the Nazi regime in the ex HQ of the secret police. This seems a bit gloomy, but history teaches lessons that must be taught, and it's really uplifting to see how the Hungarian revolution in 1956 empowered the city into a peaceful and liberal place that are still to do this day rebuilding damage done from previous conflicts.
To wrap this up, guess what, I'm going to talk about the nightlife…..  And wow, what nightlife. A plethora of night clubs and bars occupy the streets in Budapest. Again, much like their European counterparts, there's something for all genres.  Most clubs have seemed to have live music, which the crowed really interacted with. This was also matched with seductive lighting, cheap drinks and an all round buzzing atmosphere with no negative vibes to be seen or heard.Goodnight from Budapest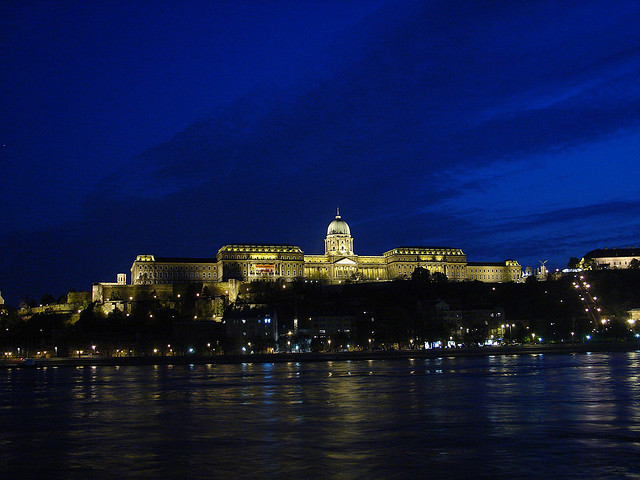 This post was written by Michael Sparkes on behalf of Simplyhike.co.uk, online Camping Equipment store
Travel photo 1+2: asepsetia, Photo 3: Pedro Kok , Photo 4: Mardiam40/Gabriele… , Photo 5: felber, Photo 6: Ingrid Nelson, Photo 7: gareth1953 At Home Recovering , Photo 8: Antani77