Yup, we dare to say that Stockholm, the capital of Sweden, might as well be the capital of Scandinavia as it's the most populous city in the Nordic Region and is one of the most developed cities both culturally and artistically! Today we'll take a look at the most interesting places to visit in Stockholm!
Places to visit in Stockholm  
The famous Old City of Stockholm. It's located just behind the Royal Palace. You are going to find very good restaurants and plenty of souvenir-gift shops in this zone. You will find yourself enjoying a very long labyrinth created by the narrow roads.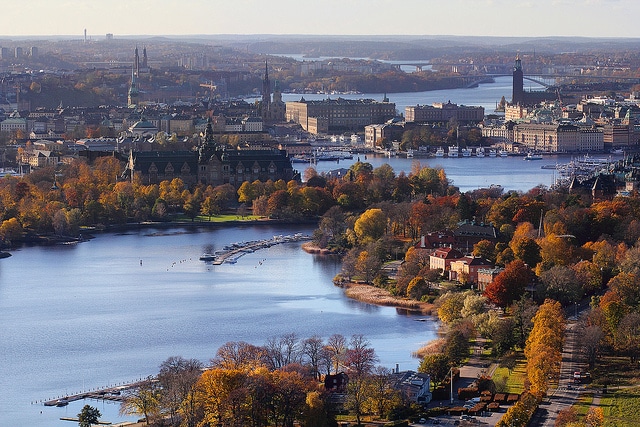 Source: Link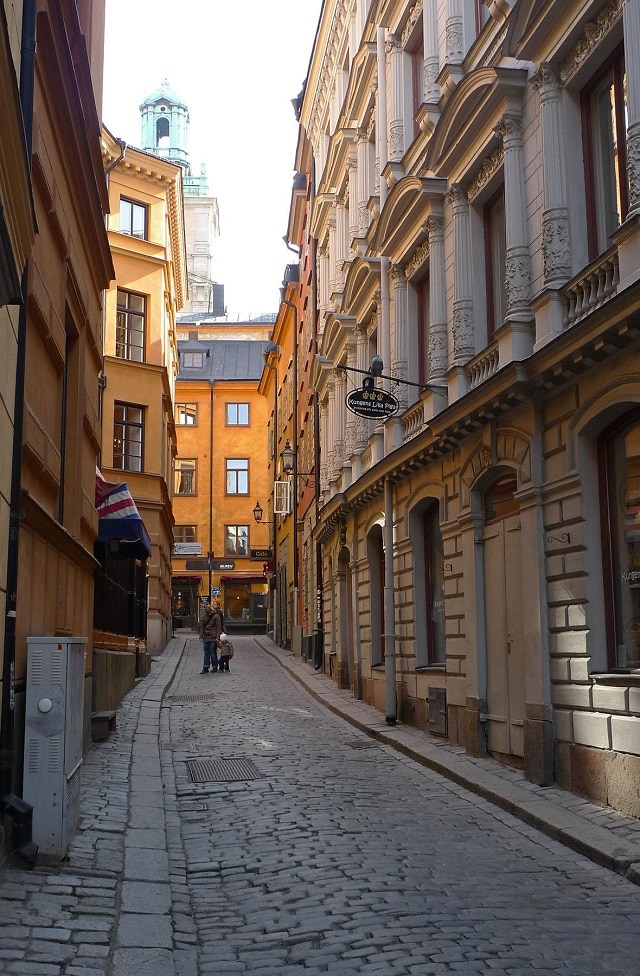 Source: Link
Built in the 18th century the palace is one of the largest among Europe.The palace has more than 600 rooms divided between seven floors and 5 museums. It's also worth staying to see the guards and the daily parades outside of the palace.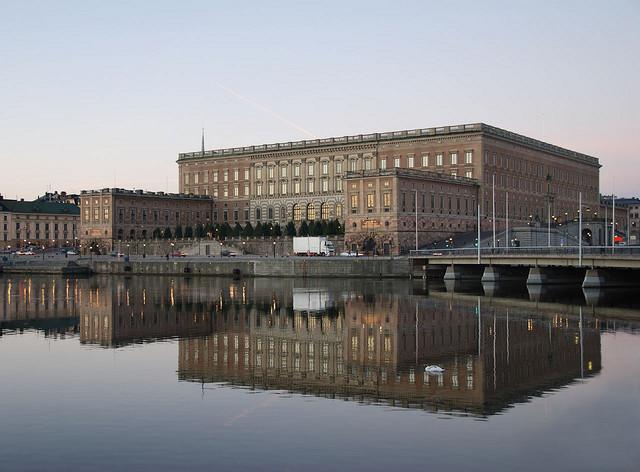 Source: Link
The museum hosts Europe's collections of art from the 20th century to today. You will find works by famous artists such as Picasso or Dali. The building was designed by Spanish architect Rafael Moneo. The museum also houses a children's workshop, a store and an enjoyable restaurant with a beautiful view.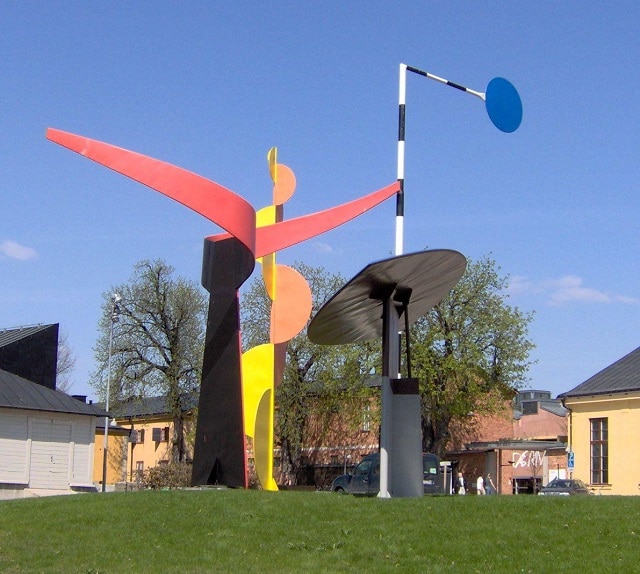 Source: Link
SkyView is the world's largest spherical building. The trip to it takes 16 minutes, and you can see all parts of Stockholm. Moreover if you are into crazy and creative ideas, the organizers can arrange an event for you with champagne and food, you can even propose to your girlfriend there. After all it's the top of the world, she's not going to say "no".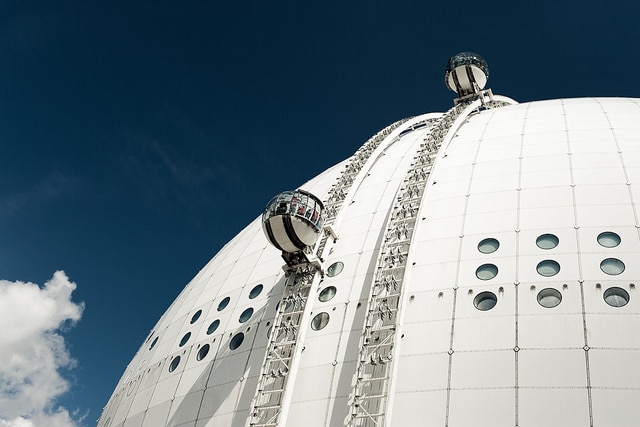 Source: Link
Fotografiska is Stockholm's museum of photography and hosts exhibitions throughout the year. Inside the museum you can find a book-souvenir store and a restaurant. The museum was build in 1971 and was designed by Ferdinand Boberg. From 2 October 2015 until 7 Februari 2016 it is hosting  Martin Schoeller's – Up Close Photo Exhibition. You can find further details on the official website.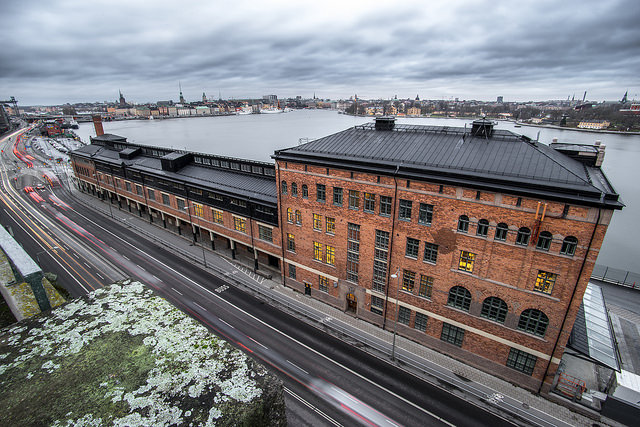 Source: Link
Bergius Botanic Garden and Park
The Bergius Botanic Park is located in lake Brunnsviken. In the two large greenhouses you will find more than 9000 different plant species from the North, the Mediterranean and some tropical places. It's literally a paradise with thousands of trees, and herbs from around the world. You will also find a Café, a shop and a restaurant.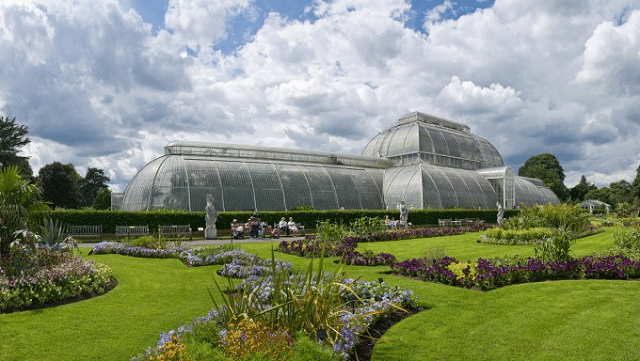 Source: Link
If you are traveling alone or with a friend, you can try participating in some groups and meetups. Meetups are people getting together to do something, or just share something. Usually they are free and hosted daily in public places or offices and they have a big  variety of activities. While I was in Sweden I joined a group about innovative start ups and fast growing companies, played football weekly and participated in a yoga class for two weeks. Here's a very popular site that I used.

Moreover if you like exercising in almost every municipality there are outdoor gyms, and you can find them in parks and stadiums. The best part is that they are completely free to use.
If  you are planning to go somewhere for more than a week, I strongly advise you to search through the internet for renting a room and avoiding the hotels. Renting a room for a short period is a win-win situation, for the landlord and for the tenant as well. There are plenty of websites and applications out there that can help you. Usually in the price is included a washing and drying machine, a kitchen, internet, bathroom, ΤV and bicycle… Fair enough.
Remember that in Sweden you can only use Swedish Krona, so to avoid commissions it would be better to exchange the amount of money that you are going to need only once.