If you're a fan of Roaring 20s fashion and films like Bugsy Malone you'll be familiar with speakeasies.
These prohibition-era drinking dens were also nicknamed blind tigers — favourite spots for savvy revellers to carouse to their hearts' content far from the prying eyes of the police.
But even though prohibition's in the past, secret bars have made a comeback in towns and cities across the globe.
And their heady blend of the illicit and exclusive is thrilling lucky punters who locate them through word of mouth.
So keep your lips sealed as we delve into the world's five best secret bars.
The Blue Room – Los Angeles
If you're visiting The City of Angels, this exclusive bar is stashed away on the fourth floor of the Los Angeles Athletic Club.
It's resplendent with hand-made chandeliers, historic athletic photos and comfortable leather chairs — the perfect place for a rendezvous.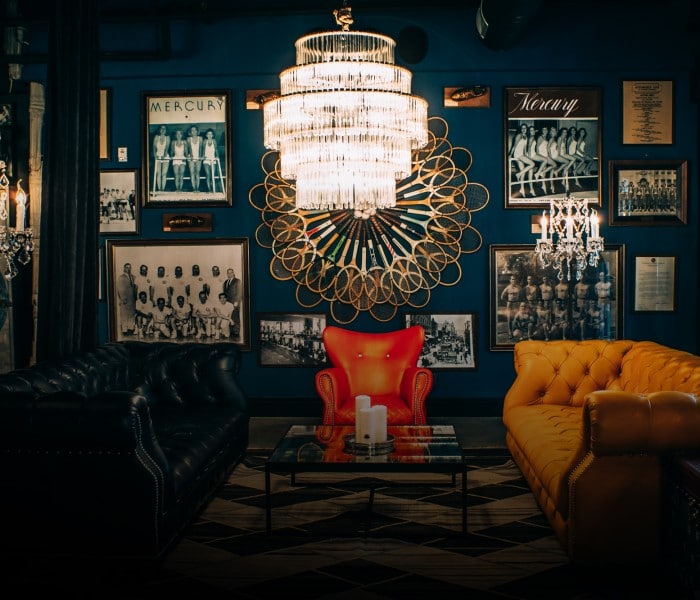 Image source: here
And delicious drinks are mixed by cocktail consultants Liquid Assets, so you'll definitely imbibe something out of the ordinary.
Callooh Callay — London
This stylish secret bar is hidden in trendy Shoreditch.
It's burnished brass lighting and rich mahogany fittings ooze grace and glamour — and talented bar staff can mix you the perfect Bristol Air Twist or Shuck and Smoke.
Image source: here
These are just two of the cocktails that have won two Spirited Awards gongs for Callooh Callay And seen it stake a place amongst the world's best bars.
Draffens — Dundee
The next time you're in bonnie Scotland be sure to discreetly enquire about the location of this superb speakeasy.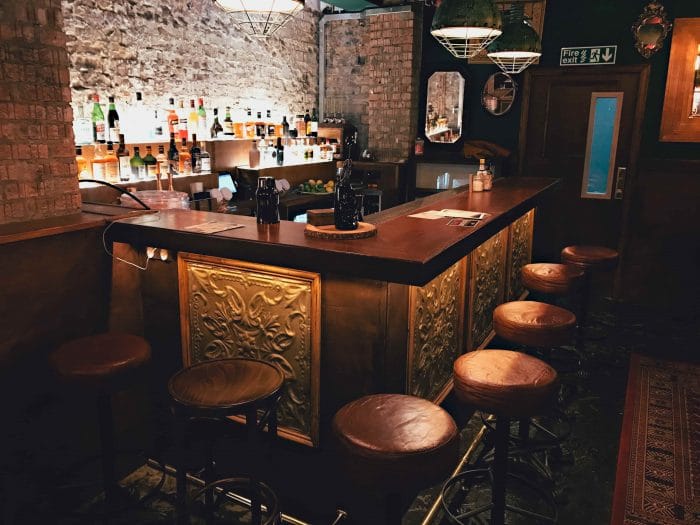 Image source: here
The entrance is a nondescript metal door hidden down an alleyway — and the bar's bolt-hole location is in the basement of a coffee shop.
Those in the know enjoy cool craft beers and cocktails to a smooth jazz soundtrack — but leave your plastic in your pocket as the bar is cash-only.
Distressed vintage décor and retro bar staff add a finishing flourish to this cool Caledonian drinking den.
Museum HR Giger Bar- Gruyeres
Fans of Alien movie franchise designer HR Giger are in for a real treat in this superb Swiss cocktail bar.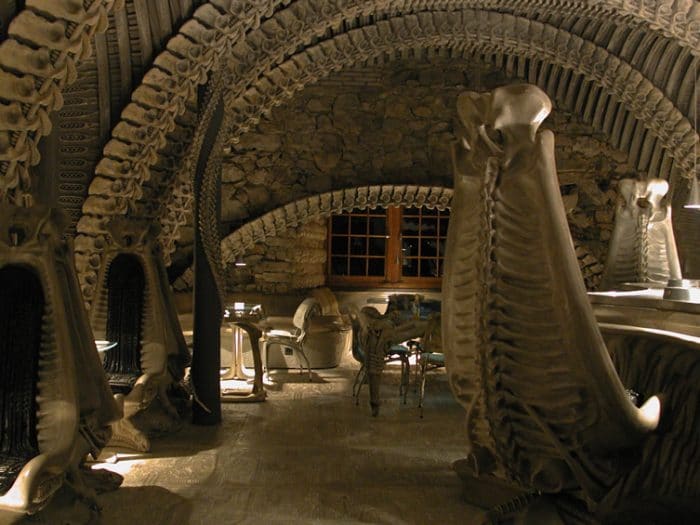 Image source: here
The spectacular interior is shaped like the underground lair of one of the movie monsters — complete with an arched vertebrae ceiling and skeletal seats and sofas.
Quaff a quality Alien Blood Shot while you immerse yourself in the physical manifestation of Giger's amazing imagination.
But don't drink too much — you might lose all sense of reality in this surreal environment that's brilliantly mind-blowing.
PDT — New York
PDT stands for 'Please Don't Tell' — but once you've had a taste of this terrific Lower East Side emporium you'll find it hard to keep your mouth shut.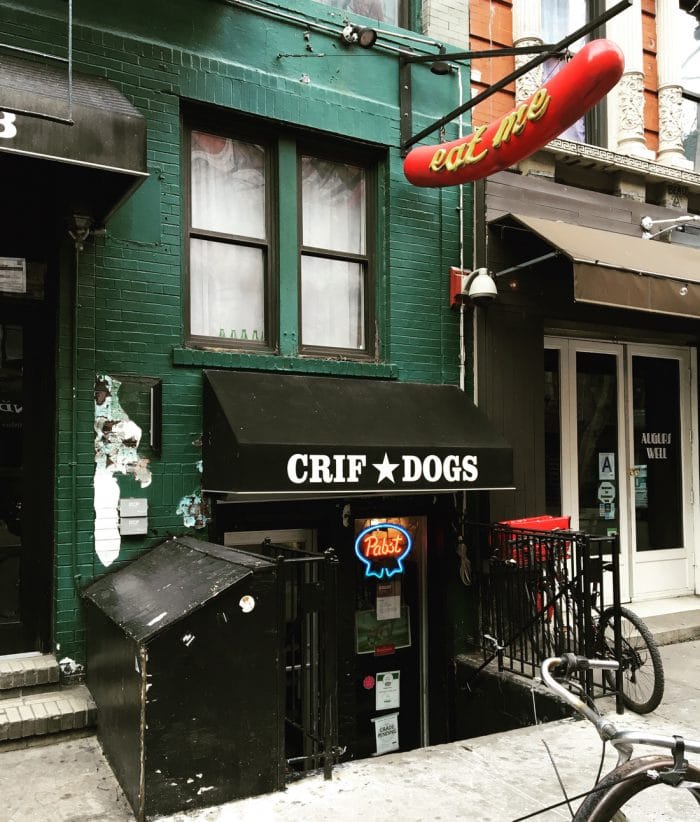 You enter the bar through a vintage phone booth hidden at the back of a hotdog joint and the louche low-lit interior is wonderfully welcoming.
A stuffed bear wearing a trilby adorns the bar wall and mixologist Jim Meehan keeps the clientele refreshed with his signature Gold Rush cocktails.
And a range of bar snacks and tasty burgers keep the munchies at bay.
There's something special about sipping a long drink in the city where many a gangster movie has been filmed — but you can soak up the atmosphere here without worrying about a shoot-out.
Once you wind your way around the world to sample these bars you might be inspired to set up your own speakeasy — an online registry like Shop Property helps you find the perfect location in your own town.
So there are five of the world's best secret bars — the perfect places for undercover lovers to meet and mingle.
What's your favourite secret bar? Share your stories in the comments section.